Here it is 2016 already. Seems like every year the time goes quicker. The older I get the faster time flies. Seems like only yesterday I got married, had my first child and next thing I knew she was in school and I had my sixth child.
Before I knew it they were all married and I had grandchildren. Where did the time go?
Now my grandchildren are grown and having children.
Yesterday I was 20. Today I'm 70. I've celebrated a lot of New Years. Life has been good to me, I feel very blessed. My parents lived fairly healthy lives well into their late 80s and early 90s.
Unfortuantely, I lost my sister - my best friend - much too early. She was only 59 and my brother, who was also too young to die. Now we only have memories of them. Oh but what memories.
Memories of our childhood growing up. My brother - the oldest of my siblings - was pretty calm and serious compared to the rest of my brothers and sisters. I remember him babysitting us - why my mother entrusted this serious boy with the care of us (especially my mischievous brothers) is beyond me. I remember one year he received a typewriter for Christmas - the kind with a dial you turned for the letter and pushed down.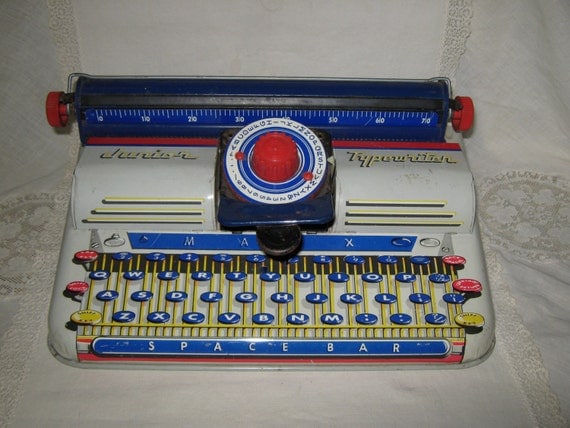 My brother took this responsibility very seriously. Of course, being kids, we weren't all that well behaved. He'd sit and type out all the bad things everyone did. My younger sister and I probably didn't make his list, but my brothers did.
We lived on the corner and our garage faced the side street behind our house. The minute my parents turned the corner, my brothers offered Mickey everything under the sun to tear up his list. He made some great deals, mostly for chores, and we hightailed it off to bed to feign sleep when my parents came in.
We had many good times growing up, picnics, holidays with an aunt, uncle and their four children, and visits to my grandparents.
The good times didn't end when we grew up. We continued our holiday traditions and still get together often and to this day on Christmas Eve.
Yes, the years have flown by, but the memories remain.
To each and everyone, I pray you have a Blessed and Happy Year.